Petroseis is formed by a group of highly skilled professionals with vast experience in the marine geophysical and hydrographic survey. Our management and operation personnel are very knowledgeable about all methods and techniques in the geophysical survey industry, which include shallow reflection and refraction seismic, side scan sonar imaging, multi-beam echo sounding, gravity and magnetic survey. We also have extensive working experience in marine 2D seismic surveys.
At Petroseis, our working experiences extend from shallow water deltaic environment to beyond the continental shelf. At Petroseis, we are confident that the experience and technical knowledge that we have gathered through all the projects that we have handled for different clients in different countries, has equipped us with the invaluable knowledge that will benefit our clients in the coming projects.
We understand that all projects are unique, and we believe in providing the best solutions to meet the survey objectives in the most cost effective and safest manner.
Ground Magnetic Exploration Survey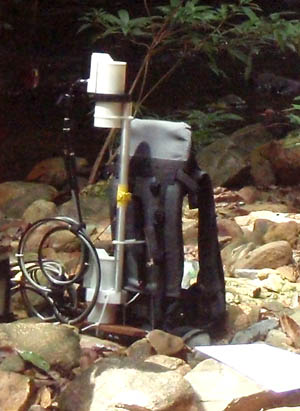 Petroseis has successfully conducted numerous iron ore exploration surveys in Malaysia, especially in Pahang, Kelantan and Kedah. We have successfully identify potential ore bodies for our clients in the surveys conducted. Our knowledge and experience has benefited our clients in selecting the right locations to mine.
PetroSeis delivers the following services:
Marine reflection seismic survey

Ultra high resolution sub-bottom profiling
High resolution 2D seismic
2D seismic exploration

Land and Marine near-surface geophysical inspection survey services
Hydrographic and oceanographic survey

Bathymetry (single and/or Multi-beam echo sounder systems)
Seabed Sweep (sidescan sonar system)
Sub-bottom Profiling (pinger, boomer, chirp systems)
Tide & Current Observation

Environmental Impact Assessment Survey
2D Seismic old vintage data re-processing
2D Electrical Resistivity Survey
Electrical Resistivity Survey is an effective geophysical survey method to map the subsurface profile along a proposed line. It's applications include ore bodies mapping, groundwater exploration, stratigraphy studies and etc. Petroseis conducts electrical resistivity survey using an ABEM Terrameter SAS4000 with a 400m cable, which will acquire cross profile with a maximum penetration depth of 80m.